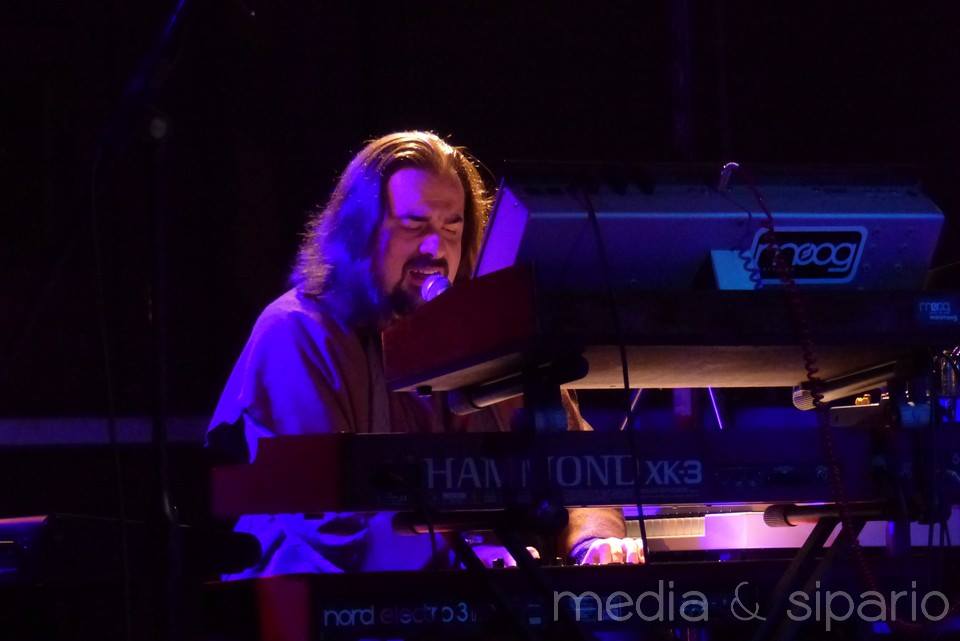 Gear
Minimoog Model D (1973), ARP Odissey, FS REV 1, Moog Taurus Bass Pedals Synthesizer (1976), Elka Rhapsody 610, Manikin Memotron, Nord Electro 5D 61, Yamaha CP4.
Favourite artists
Keith Emerson, Rick Wakeman,
Tony Banks, Claudio Simonetti.
Favourite albums
Close To The Edge (YES),
Foxtrot (GENESIS),
Brain Salad Surgery (ELP),
A Passion Play (JETHRO TULL),
Photos Of Ghosts (PFM).
Hobbies
Sci-Fi and Horror films, Marvel and DC Comics.
---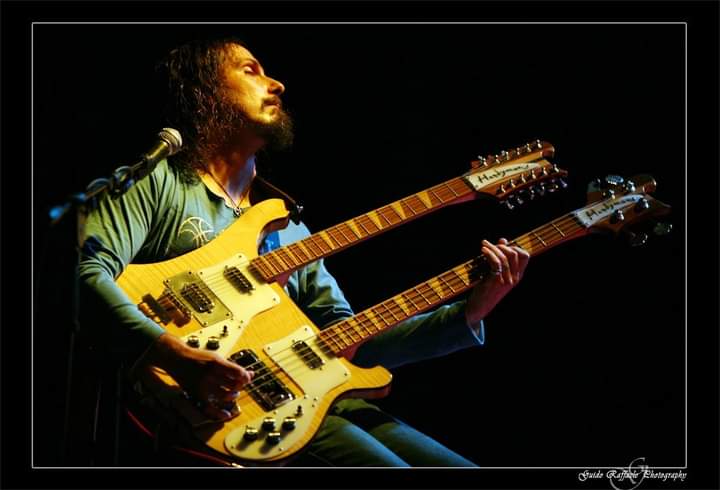 Gear
Mariotti-backer basses and doublenecks, Moog Taurus II and Minitaur Synthesizers, Mariotti electric 12 strings, Ovation acoustic 12 strings.
Favourite artists
Chris Squire, Geddy Lee, Paul Mc Cartney, Mike Rutherford, Aldo Tagliapietra, Anthony Phillips.
Favourite albums
Sgt Pepper's (THE BEATLES),
Red (KING CRIMSON),
A Trick of the Tail (GENESIS),
Drama (YES),
Songs From the Wood (JETHRO TULL).
Hobbies
Building stringed musical instruments (an hobby that later became a job)
---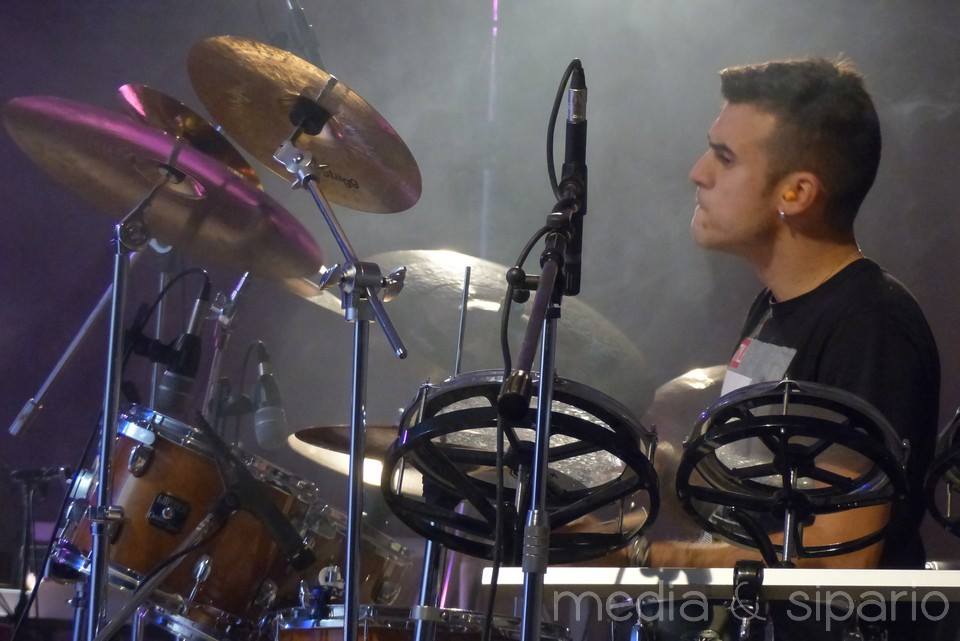 Gear
Gretsche Catalina Maple, 22/10-12-14-16/14; Tama Military Snare Drum (10); Zildjian, Paiste, Sabian and Stagg Cymbals, Ufip Gong; LP Cow Bell and Windchimes; Dixon Rototoms and Glockenspiel
Favourite artists
Vinnie Colaiuta,
Dave Weckle,
Virgil Donati,
Marco Minnemann,
Steve Gadd
Favourite albums
Friends (CHICK COREA),
Images and Words (DREAM THEATER),
Pick Hits Live (JOHN SCOFIELD),
Reunion UK Live in Tokio (UK),
Ten Summoner's Tales (STING)
Hobbies
Playing football and audio recordings
---